Omega Contract Manufacturing / Sub-Assembly
Phone: 574-546-5606
Our core competencies help our customers achieve production cost efficiency, through improved quality control, efficient in-process testing, as well as a reduction in logistics and supplier management costs. This also enables our customers to redeploy personnel, capital equipment, floor space, and other resources to focus on their most profitable activities and maximize return.
Omega's ability to efficiently produce complex sub-assemblies has typically resulted in significant savings for our customers. To help you improve 1st time throughput, we have efficient in-process testing capabilities that include, but are not limited to: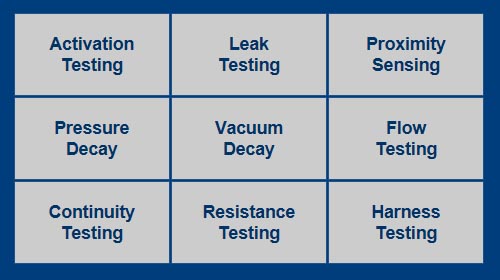 Supply Chain:
Omega Process Solutions will take on the burden of inventory, quality, logistics, and accounts payable activities you currently perform with your existing component vendors.
We have also built strong relationships of our own with many vendors domestically and overseas. Our supply chain locations include the United States, China, Mexico, India, Vietnam, and Europe. We regularly conduct site audits with all vendors to ensure the components we receive meet our high standards of quality.
VA/VE and Continuous Improvement:
As your manufacturing partner, we consistently strive to improve the quality and cost of your sub-assembly. Omega regularly reviews the process, components, and design. We explore improvements in cost, quality, and materials. We propose these opportunities for customer review and approval. Once implemented, our customers benefit from the improvements and savings we have provided them. We believe this activity reinforces our value to our customers!
We not only make the sub-assembly, we help you make it better!
Product Launch:
We work with you through all phases of your product launch to insure a successful smooth start of production. We have been acknowledged by a major customer for helping them achieve "the best launch in a decade" which enabled them beat their competitor to market with a break through design!
Make Omega Process Solutions Your Manufacturing Partner